About Us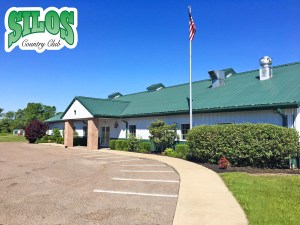 The Origin Story of Silos
Bob and Tim Jones, brothers and Paducah, Ky. natives, through the ups & downs, stress & hard work, made a dream — a passion — into a reality. Seems these guys were born with an 'ole rusty golf club in hand (far from a silver spoon) but they made it work!
Bob and Tim purchased Westwood Country Club, just a 9 hole course, in Paducah in 1989.
Later, In 1992 Greg Overstreet, (a Tilghman High School Golf Teammate) joined the two on their adventure — to put it mildly — of owning (and managing) a Golf Course/Country Club.
Because of the competition associated with 18-hole golf courses, and the popularity of golf being at an all time high, they realized they needed more course.
In 1993, with Golf Course Architect, Jerry Lemons, the group broke ground on a championship golf course, now known as Silos Country Club. Silos opened in 1994 with only 9 holes and a little shed serving as the club house. Within a couple years they had 18 holes of golf seated on 240 acres of stunning Western Kentucky countryside!
Silos now boasts a large clubhouse featuring the Silos Grill, large swimming area, putting green, driving range and a 100 cart sheds. Greg left the company in 2015, so it's the Jones brothers once again.
Working through the boom of golf in the 90s, they have also survived the doom — at times — due to the declining popularity of golf and new area golf courses. It made for challenging times, but with the support of the Silos' Members — especially the Westwood & Silos veteran members — and hard work, the Silos Country Club is still standing tall all these years later.
We feel like our members are the best, and they are the real strength behind Silos!
Silos Country Club is an excellent choice for membership or a fun & peaceful destination for you and friends when visiting the Western Kentucky area.